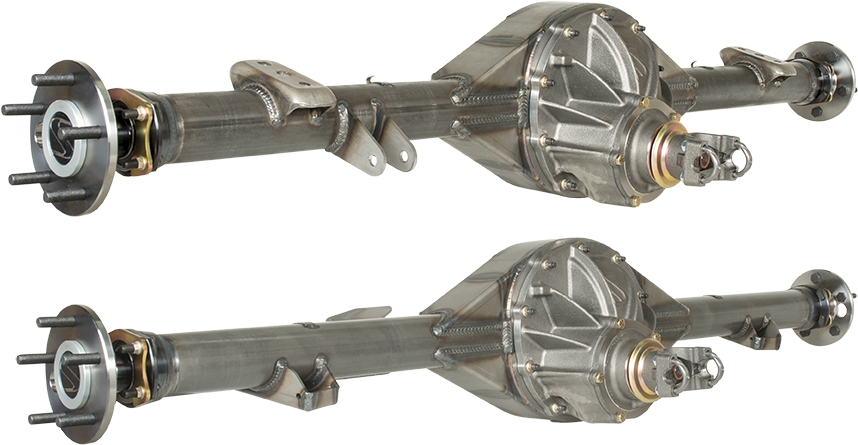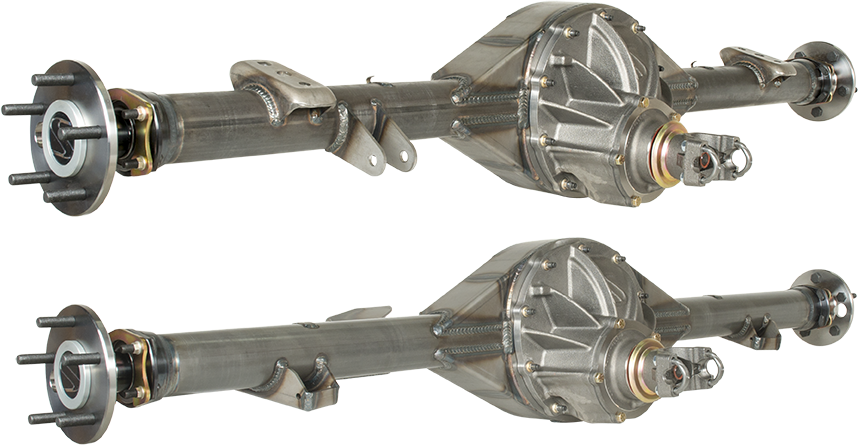 Chevy C10 Rear Ends from Strange Engineering
Strange Engineering, the leader in driveline and suspension for over 50 years, is proud to introduce new bolt-in housings for the 1967-72 & 1973-87 Chevy C10 Rear End truck applications. The housings are welded in high quality fixtures ensuring a true bolt-in product. The C10 Rear Ends are available in a variety of configurations to accommodate any application from bolt-in street applications to purpose built race vehicles.
When it comes to the OEM 10 or 12 bolt rear end they do have some big drawbacks when it comes to adding more horsepower and or wanting more options. The original non tapered outer roller bearings can lead to sloppy play and that can lead to premature failure.
The factory 10 and 12 bolts are strong for their size and can hold up to a moderate amount of punishment. However the reason you would want to consider a Ford 9 inch rear end is that it enjoys a lot of aftermarket support. The removable center section offers a massive variety of gear ratios and differentials.
The Strange S60 (Dana 60) Rear end choices will provide a better driveline angle and a small amount of driveline clearance. They have 9 3/4 ring gear options and 35 spline axles. The Spicer gears are great for a lower noise option.
Strange Engineering… Because better matters.