Ford 9 Gear Sets
Strange Engineering offers many options for Ford 9 gear sets.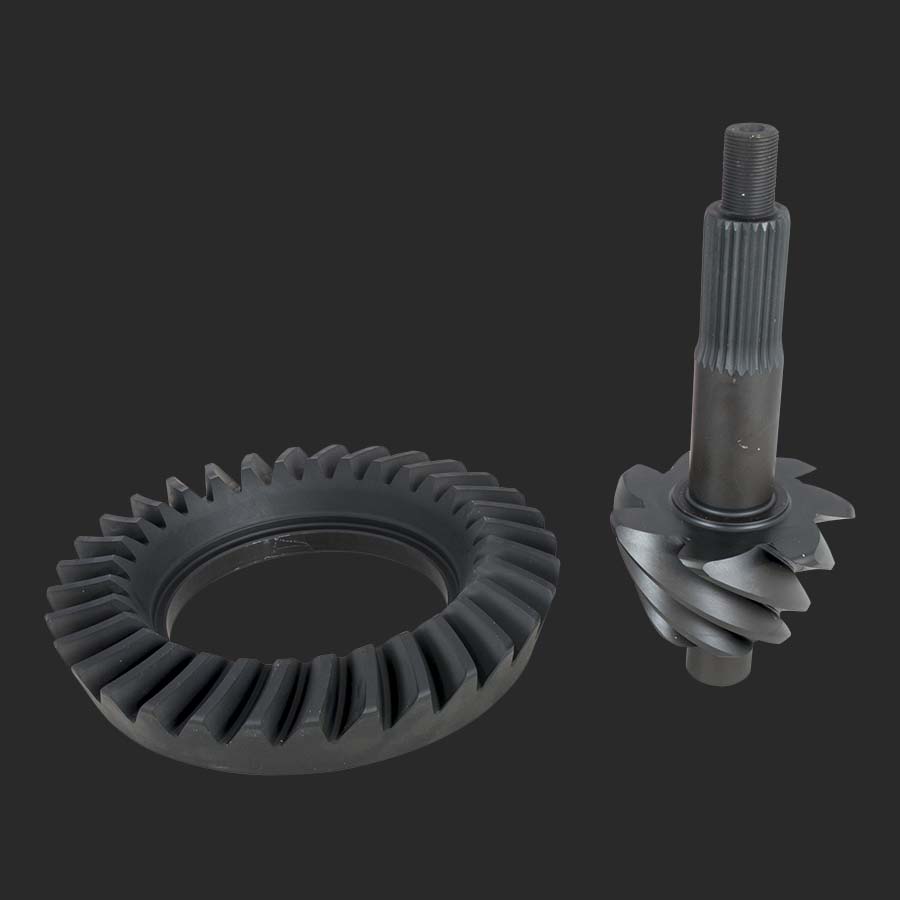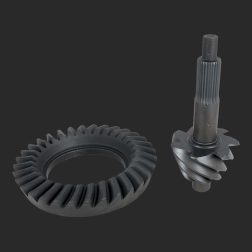 The 9 inch Ford performance rear end has established itself as the gold standard for strength and durability. The 9 inch rear has become pervasive in the performance market that Strange has helped build for over 50 years.
Its trademark removable third member (center section) houses the 9 in gear set. This removable gear case houses a differential unit that various sizes of ring gears bolts onto.
Ford 9 gears are designed to withstand the rigors of everyday driving, and a weekend at the track. Strange has 9 in gears available for many street and strip applications.
Standard Ford 9 inch gear sets are primarily used in street applications. The material and heat treating provide excellent wear service life, but doesn't handle shock loads as well as Pro 9 in gears.
"Pro" gears are designed specifically for drag racing. The heat treated aluminum alloy well suited to absorb high impact shock loads.