Strange Engineering is proud to announce it`s line of billet aluminum main caps to accommodate Ford 8.8", GM 10 bolt, GM 12 bolt and Dana 60 housings. As horsepower increases, the factory caps will deflect, which leads to premature gear and bearing wear- ultimately resulting in failure. Strange Engineering billet caps are made from 2024-T351 aluminum and provide increased rigidity and strength, when compared to the factory cast main caps. The reduced deflection improves gear life, bearing life and the overall strength of the OEM housing. Each pair of caps is supplied with main cap bolts and detailed instructions for machining.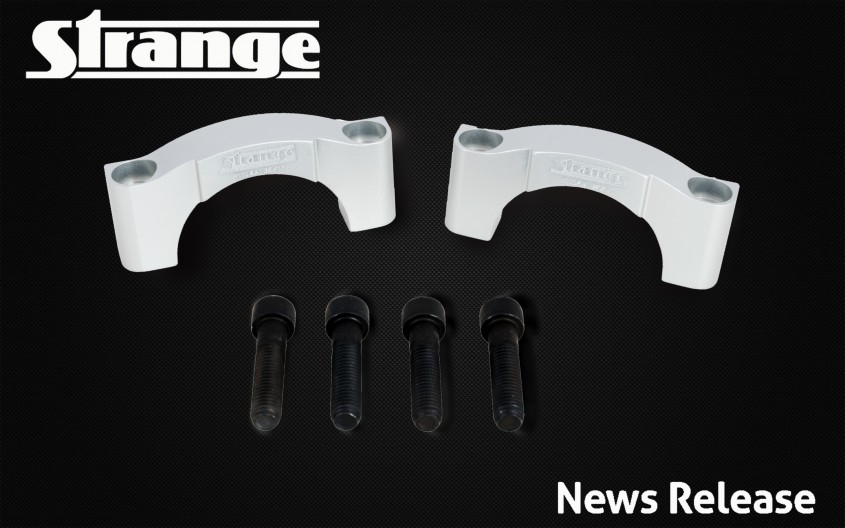 H1120 – GM 8.5" 10 bolt caps
H1121 – GM 12 bolt caps
H1122 – Dana 60 caps
H1124 – Ford 8.8" caps
All caps are $88.00 per pair.
For more information on our new products and press releases, click here .