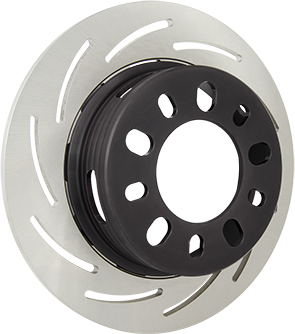 Strange Stainless Steel two piece Rotors
Strange Engineering continues to evolve with needs of today's racers by developing the new stainless steel two piece rotor. The Strange Engineering two piece rotor design has established itself as a superior brake option to the conventional one piece rotor design. As the speeds of today's drag racing cars continue to increase, the brake system experiences abusive loads that diminish the life of the rotor. The advancement in drag brake technology take a giant leap forward with the introduction of the Strange Engineering floating stainless steel rotor. The corrosion resistant material can survive elevated temperatures without warping or distorting. The rotor is thermally stress relieved to further enhance material stability that results in the ability to consistently and quickly scrub off MPH without the concern of brake drag and warpage. The Strange Engineering 2 piece stainless steel rotor is compatible with any of the popular Strange rear brake kits.
Don't just race… Race Strange.