Strange Oval Introduces Their New 5-on-5 Grand National Cambered Drive Plate For Asphalt Late Models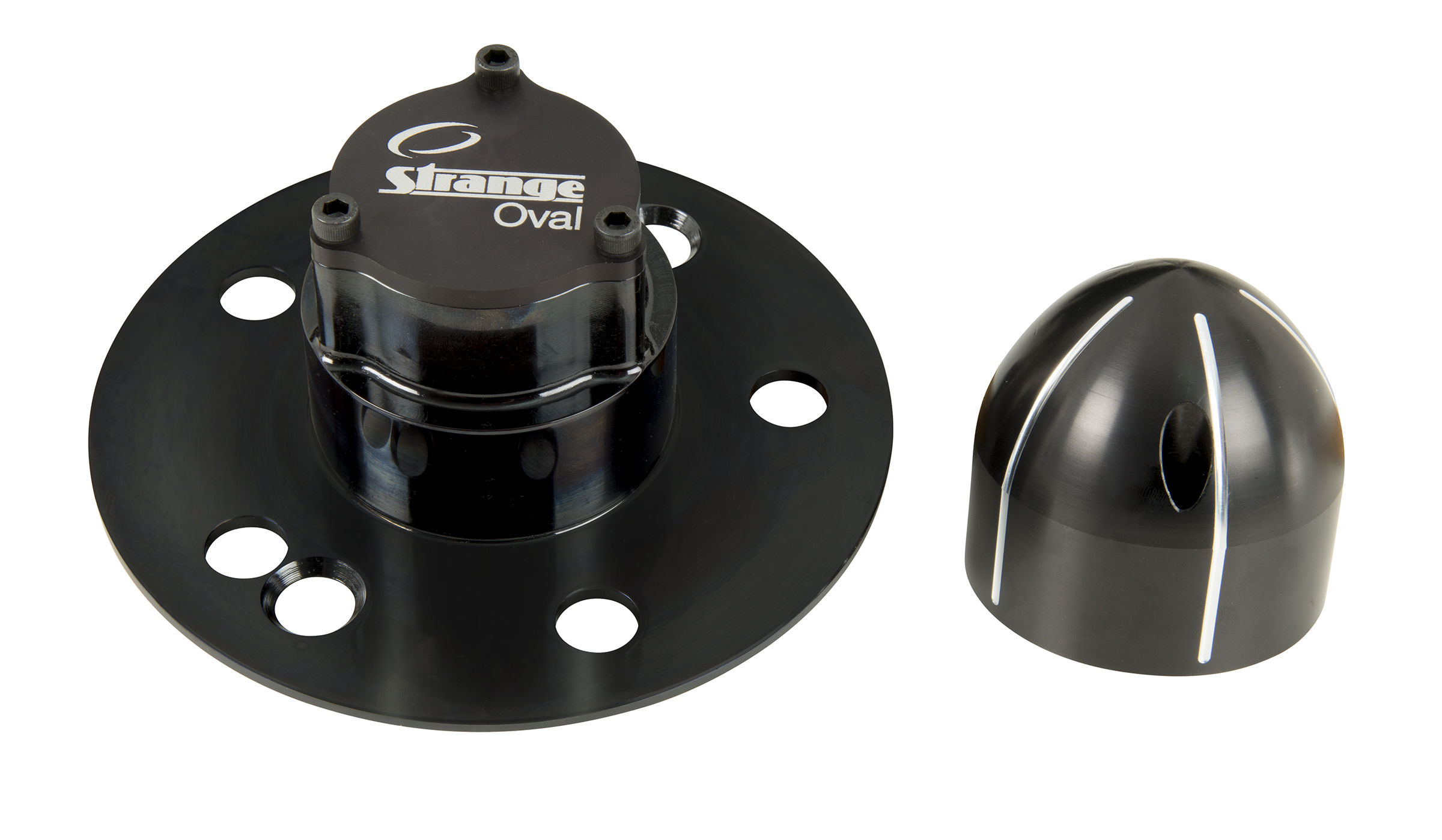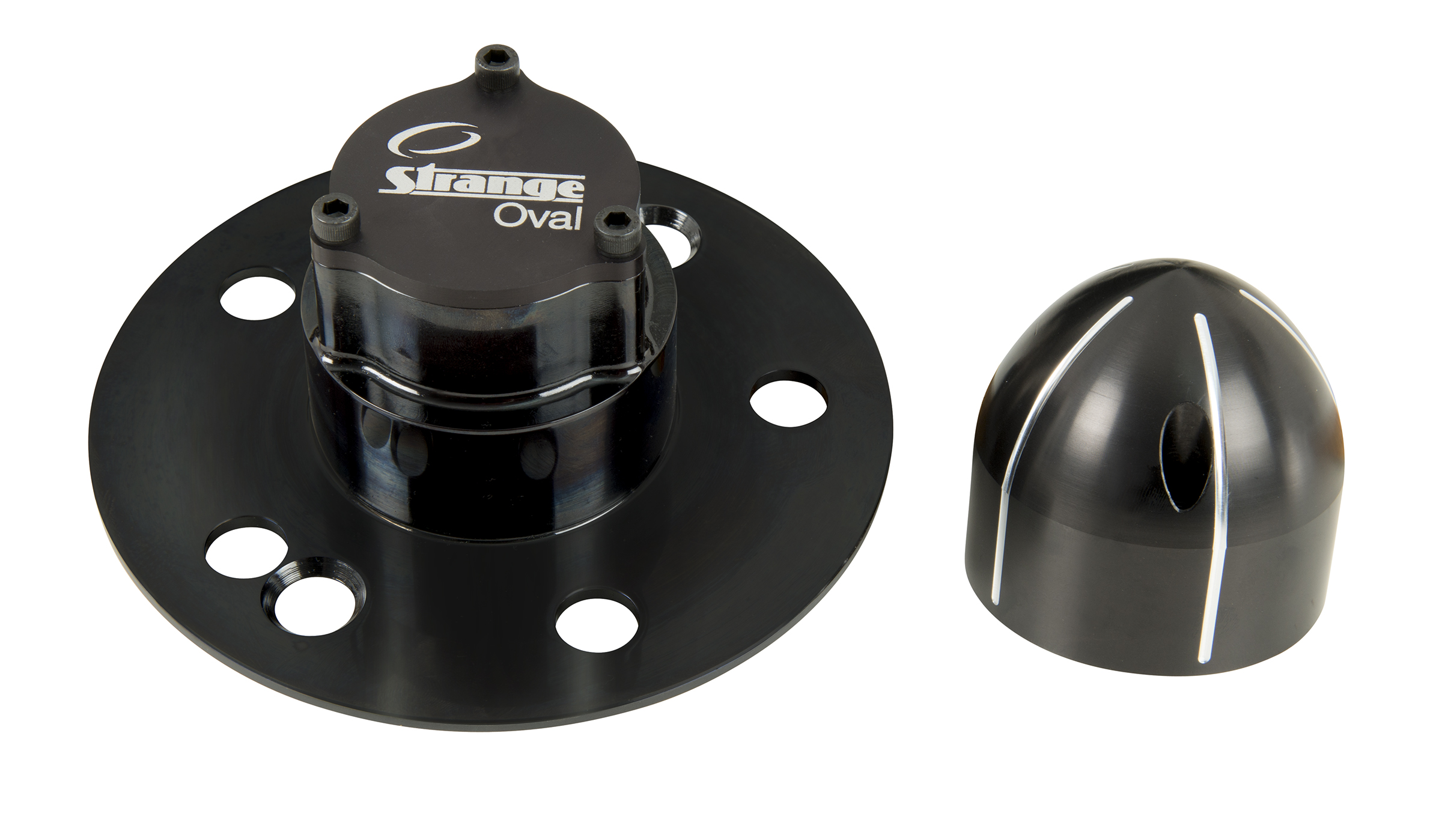 It's over 1 pound lighter than other equivalent drive plates available and allows for up to 2° of
rear camber with straight splined axles.
Strange Oval supplies many of the top teams in NASCAR with drive plates and axles and has been doing so for the last 5 years. The NASCAR Monster Cup series allows for 3.5° of rear camber and making a drive plate that can endure the elevated temperatures and stress with this amount of camber, and live for 500 miles, is not an easy task. Strange Oval drive plates are used for 6 to 8 races under these extreme conditions.
We've taken that knowledge and applied it to the new ADW530 drive plate for the asphalt Late Models. We ran these drive plates for thousands of miles in 2017 to ensure the performance and durability was up to our expectations. We've lightened the steel drive plate housing while improving its mechanical strength. The steel splined insert is heat-treated and polished for durability and operational efficiency. The hub cap comes with an underside o-ring for retaining grease and is secured by 3 socket head screws. The (optional) race-day aluminum bullet weighs 0.35 lbs. and slides over the existing flat hub cap and is secured with the same flat cap socket head screws. The bullet cap has an indexed fit so the pre-machined lug nut lines on the cap line up exactly with the wheel studs every time. Another feature is the axles can be removed without having to remove the drive plate from the hub. Simply remove the drive plate hub cap and pull the axle straight out of the axle tube.
Call 1-800-653-1099 or visit our website at www.StrangeOval.com for more info.
Don't Just Race……RaceStrange!