2010 Camaro Rear End
Strange Engineering is proud to introduce the all new Independent 9.75" Aluminum Rear End assembly for the 5th Generation Camaro. This tested and proven assembly offers seamless installation, superior strength, and quieter operation when compared to 9" assemblies. Standard equipment includes the 35 spline S-trac differential, 9.75" gear set, poly bushings and Hy-Tuf stub shafts. The Independent 9.75" rear is constructed from lightweight premium 206-T4 aluminum. The finned case design, radial ribbed cover and billet main caps increase the overall strength and rigidity. The complete assembly weighs only 20 lbs. more than the 218mm OEM rear and is designed to work with aftermarket half shafts and C.V. joints. Check out below for a more detailed visual!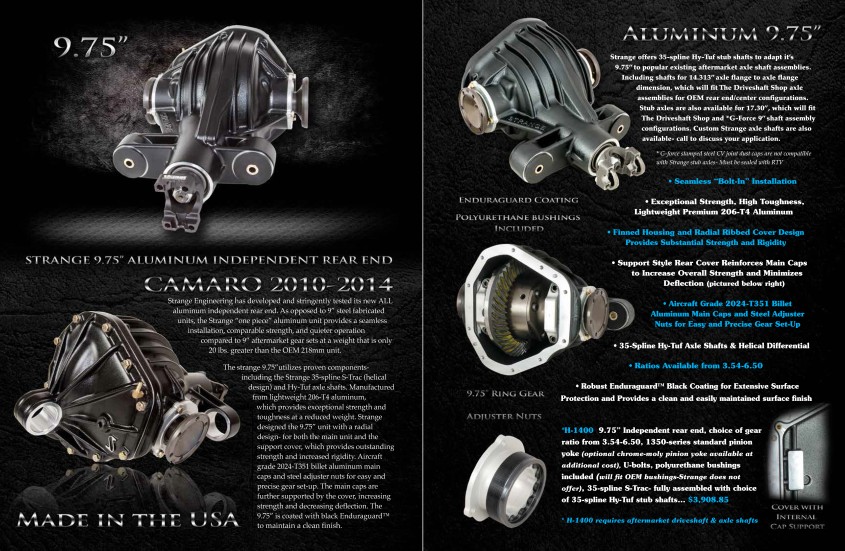 Click picture to download PDF.
Still want more?! Well we have it! We showcased the new 9 ¾ at this years PRI show in Indianapolis. Check below for the product release video, hosted by Social Media Coordinator, Crystal Bailey!