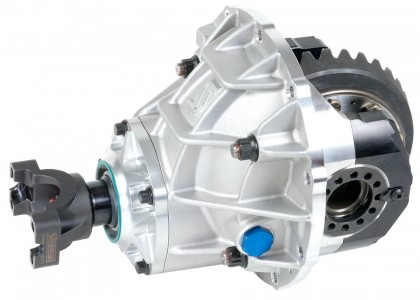 The new Strange Pro HD Aluminum case bridges the gap between our popular Lightweight Aluminum case and the race proven Ultra Case. The Strange Pro HD Aluminum case is designed for Drag Race and the most abusive Hi-Performance Street/Strip applications.
The case is crafted from superior 206-T4 heat treated aluminum which has a 32% higher tensile strength than the commonly used 356-T6 aluminum. The billet aluminum support is held in with 7/16" ARP bolts and contains a unique oil channel to maximize oil flow to the pinion bearings for extended use.
The robust billet caps and 9/16" thru bolt design compliment the case to significantly reduce gear deflection extend the life of the gear. The Strange Pro HD Aluminum case is available in 3.062", 3.250" & 3.812" bore sizes.