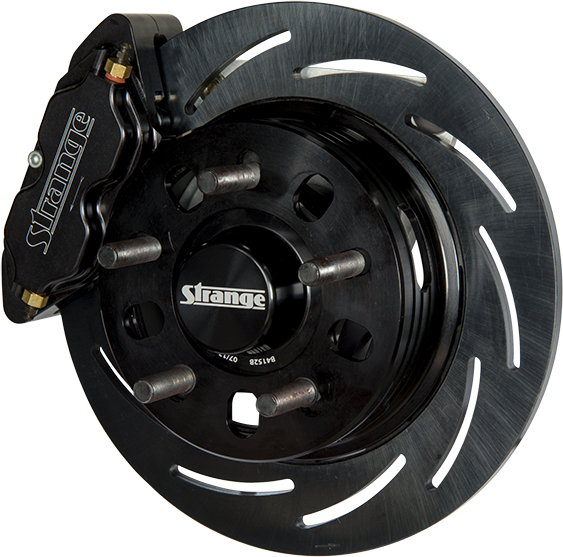 Strange Engineering – 2015 Mustang Drag Brake kit
Whoa Horsie! Strange Engineering has a reputation for evolving its product line to meet the needs of today's racers. As Mustang enthusiasts continue to modify their S550 vehicles with more horsepower for the drag strip, the need to make the cars lighter and stop better becomes increasingly important. Strange Engineering has worked with Ford Racing to develop a lightweight, efficient, and reliable brake system that comes as standard equipment on the Mustang Cobra Jet race cars. This system is now available to the public. The B4186WC and B4186WC2 2015 Mustang Drag Brake kits feature directional 4 piston calipers, slotted lightweight rotors, billet aluminum hubs, and hardware to be installed on the factory S550 spindle. Parts are in stock and ready to ship.
Don't just race… Race Strange!!!