Strange Engineering would like to shine a little light on the well-deserving women in Drag Racing.
What once was considered too daring an avenue for females, drag racing is now a sport where not only do women rise to the top, but they shine like diamonds in their success! Not just alluring, but also ambitious. Not just beautiful, but also bold. Not just graceful, but also goal-oriented. These women are fearless. They are committed. They are dynamic to say the least. Their essence has a calibration of it`s own.
This season, with more women taking the stage (or should I say, the winners circle!) than can fit into a singular blog, we at Strange Engineering would like to highlight three of the hardworking heroines that I had the pleasure of interviewing at Atlanta`s House of Speed!
These three women, as all of our women in drag racing do, encourage our fearless and focused females around the world to break the barriers, and confidently challenge their opponents to test their performance, power, and precision each time they get behind the wheel of their race cars. Oh…and we know that they have beauty AND brains, because they are all Racing Strange!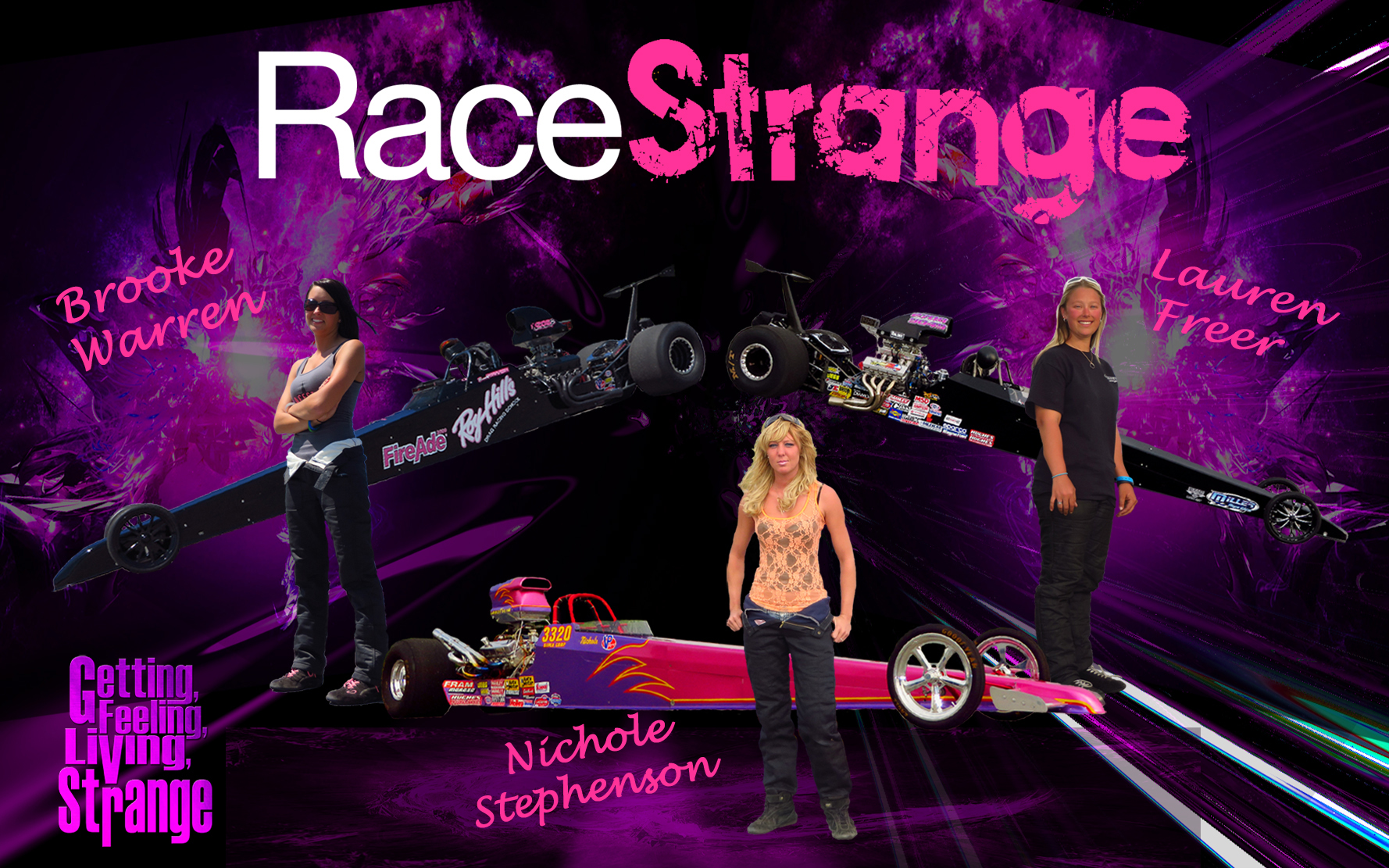 First up is Brooke Warren, 23 y/o Super Comp driver out of Clinton, NC! Brooke drives a 2010 Undercover Dragster, and has been racing from the time that she was 8 years old in Jr. Dragsters!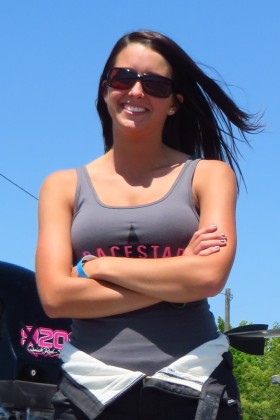 Brooke comes from a long line of racing in the family. Taking after her father and grandfather, who still build motors in their hometown shop, Warren Engines. She is sponsored by Roy Hill`s School of Drag Racing, which she attended for obtaining her license to drive Super Stock! Her personality is fun loving and laid back, and within mere moments of talking to her, I realized that drag racing was only the tip of the iceberg! Brooke also has been a dancer her entire life, and currently is a full time LPN Nurse! How is THAT for a juggler of talents! Her dragster is not the only weapon in her artillery either..Brooke also tears down the track in a 2010 Cobra Jet! When asked about her best memory thus far in her racing career she responded right away with "Finishing Top 10 in the World for Quick Rod in Memphis, TN in 2012!" And when asked to tell me one thing about herself that people don't know, Warren showed that she not only possesses determination, but also a witty humor, responding (laughing) with an "Oh ha!….Well, I can only close one eye, so there`s something!" All joking aside though, Brooke Warren is one competitor to "keep an eye on" this season. With her commendable collection of talents, this dame is one focused female!
Up next is Nichole Stephenson, 25 y/o Super Comp driver out of Williamsport, IN! Nichole drives a Yancer 2000, and has been racing from the time that she was 16!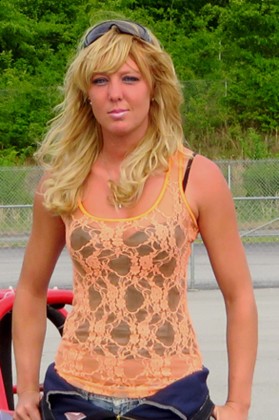 Nichole also comes from a family of racing, and was actually with her father, who was racing at the Atlanta Dragway alongside her! You will be able to tell by first impression that Stephenson is a quick witted spirit, with a confident ease about her that makes you feel like you are sitting in her living room just catching up. She takes care of herself and you will see her not failing to be feminine at the tracks that she competes at. But what you cannot see on the surface is that this girl is not just skilled behind the wheel, but also handy under the hood! She was energetic when telling me that her favorite racing memory thus far was actually winning the Perfectly Strange Award for $1000! A true believer in the Strange Engineering promise, she attested to the quality of the products; telling me that Strange was what she grew up with and was all she had ever known from watching her dad race (who hung out of the trailer nodding and smiling like a proud papa!) As down-to-earth as Nichole is, I would not get too comfy when competing against her, because she is also devoted! When I asked her what her favorite thing to do outside of racing was, she looked at me directly and said, "What else is there?" She explained that drag racing is everything to her, even on Holidays, adding how appreciative she was to her husband for the new racing slicks he gifted her with at Christmas! A great joy to see a family with the passion of our beloved sport, Nichole stands out with her engaging personality and sharp skill set!
Lastly, but most CERTAINLY not least, is Lauren Freer, 26 y/o Top Dragster driver out of Mooresville, NC! Freer dominates in a 2014 Miller Dragster, and has been racing from the age of 10 in Jr. Dragsters!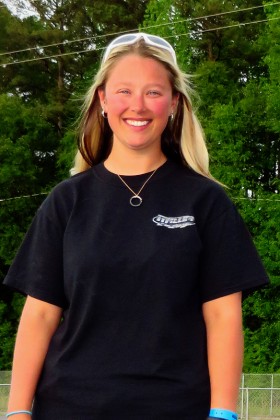 If you have seen Lauren walking through the pits, you have more than likely noticed two things: she has one of the happiest demeanors of anyone you have ever been around, and she always has her bulldog walking alongside her, even posing in the winners circle! Her brilliant smile is absolutely indicative of her true nature, as she tells me that what people do not know about her is that she is a radiation therapist in her day job, caring for cancer patients. She also enjoys her "relax" hobby of paddle boarding, but I wouldn't assume that she spends much time relaxing, as her feats on the track tell their own story! When asked about her favorite memory in her drag racing career, she responds that it would have to be winning not one, but two National events: one last year at the Atlanta Dragway and the other in Bristol in 2007! She then followed with stating that those feats nearly equaled to winning the $25,000 race in Atco, NJ! Those are not the only wins on Freer`s resume however; as she then tells me she has won 5 out of the last 6 events that she has attended at the Atlanta Drags! Talk about a fierce competitor! And she takes no risks when it comes to her sport. I tried contacting her for an interview earlier in the day and had to wait until after the race, finding out only afterwards that she didn't want to give herself bad luck by talking about wins before clinching another, which she did at this event! Lauren Freer is the epitome of having beauty and brains, wit and willpower, and her accolades come well deserved!
These women add as much to the sport of drag racing as they do to the everyday world, with their full time jobs as care takers, as well as their love for family. They are skilled and successful at their sport, and hardworking and honorable in their coupling of their work and their passion ~ and for that, we at Strange Engineering commend you ladies! #RaceStrange!