Strange Engineering has been bringing you the highest quality of "go fast" products for 50 years now, and with our 50th anniversary coming to an end, we are gearing up to make the 2014 PRI show just as memorable an experience as has been the 2014 season! Thousands of attendees will be flooding into the convention center in Indianapolis as soon as they open the doors to the show, and Strange Engineering wants to tell you all about why YOU should be marking Booth # 4521 on your "Must See" list! Whether it is new product information, new catalogs, the best and most trustworthy products that you love, an opportunity to shake hands and speak with a specialist on what YOUR interests are, the opportunity to give YOUR feedback to a company that values it, or just a great time and great freebies, we have it all for you at the Strange Engineering Booth #4521 at this years show!
So, what is Strange Engineering bringing to the table for the 2015 season might you ask? Well, here are a few teasers for you! Strange Engineering has been pulling out all of the stops and this year we will be bringing you new products for the most extreme applications!! This group of new products are being machined out of premium heat treated 7075 aluminum…so lets have a look!
First up, an exclusive sneak peak at our brand new billet aluminum caps…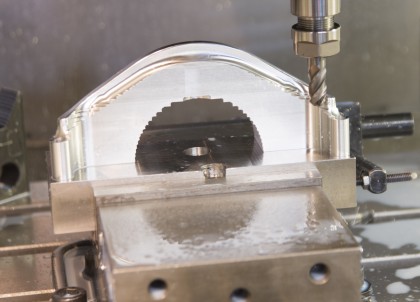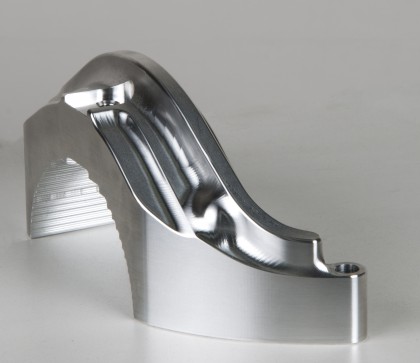 Up next, our billet pinion support!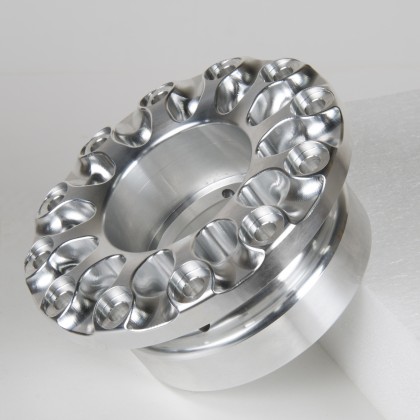 Beautiful! Yes, we agree! These machining exquisites are ready for our loyal customers to touch and feel at this years PRI show!! Booth #4521 is where it`s at!! The only thing that these babies are waiting on, is their "home"..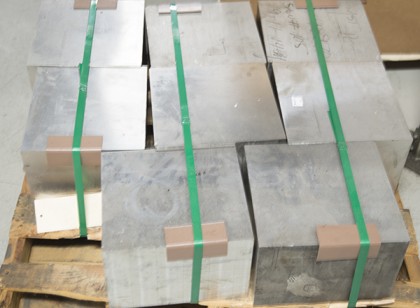 Hmmm….looks shiny and brand new doesn't it?! I wonder what this could be?!….. Let me start by telling you what we have ready for you to touch and feel for yourself this year at the show!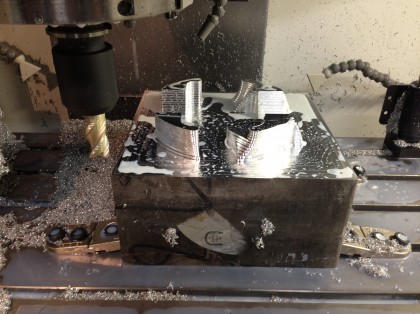 Strange Engineering will be introducing an ** ALL NEW ** billet aluminum 9/9.5″ case for the most severe applications! This billet is not only made out the the before mentioned, premium heat treated 7075 aluminum, but also allows us to machine it with unsurpassed detail! Strange will be making the billet case to accept up to a 10″ development gear! So get ready to race with the best when you are #RacingStrange in 2015!
Salivating yet? We thought so…but save room for desert! Strange will also be slamming into the market with a complete line of new monotube shocks- including 1-2-3 and 4 way adjustable!
You can see this new high end line at this years show, booth #4521, so mark it down as one of your "Must See Products"! We may even have a few shiny new surprises….billet ultra c*****r?….I bet you can fill in the blanks!
And what we know you have all been waiting for….NEW STRANGE ENGINEERING CATALOGS!!! Yes, You heard right, and you can bet they will be snatched up quickly, so make sure and get on over early and grab yourself one! Also we will have our US Strange Gear catalogs up for grabs!
You will have someone for every possible Strange Engineering need available to you at the 2015 show! We will have our top engineers, Dmitry, Jeff and Dean who a lot of you have seen around select tracks this past season! Also, President Jeff Stange will be present, and his father, Strange Engineering founder will even be on site from Thursday through Saturday! Our sales manager JC will be in attendance, along with sales team members Jim Buschman, and Mike Renkosiak (International sales). Crystal Bailey (Social Media and Field Marketing), who attended a plethora of racing events this season to gain insight for our future racer support planning will be in attendance, both at the booth and walking the show! We will also have Glenn Cope and Matt Scott (Web/Art Directors) buzzing around grabbing footage and media from the show, as well as Lisa Hauser, Administrative Assistant, and Katie Capps on site to aid with our Ipad surveys and handing out our FREE (with survey completion) GET SOME STRANGE tee shirts! Which brings me to my next bit of information, our feedback surveys!
While you are stopping in our booth to gain the insight on what you need to beat the best in 2015, please take a moment to have one of our lovely team members help you fill out our feedback survey! It will be a short and simple questionnaire, and your feedback vitally impacts our future programs and plans! I think that I can say with confidence that Strange Engineering has shown our racers and customers in the 2014 season that "WE HEAR YOU! And we are always ready to listen and use YOUR input to affect how we can better serve you and the sport of drag racing! Not to mention, after only spending a few seconds racing through the survey, you will be given a FREE "GET SOME STRANGE" tee shirt! And we have all sizes, ranging from Small to XXXL! We will also have our beloved "Keep It Clean, Get Some Strange" Hand sanitizers as freebies for our booth attendees just passing by! For our attendees who make it by early in the show, we have an even bigger incentive! When our guests fill out the Ipad questionnaire and receive their free tee shirt, you have just gotten yourself closer to winning $100, just for showing up and wearing your "Get Some Strange" tee shirt to the show! Yes, we are still trying in every way to give back to our loyal customers! On day 2 and 3 of the show, Crystal will be trolling the crowds looking for attendees wearing their free Strange tee shirts, and will be entering them in to win one of three chances that Strange will be giving away $100 to a "Get Some Strange" winner!
For the 2014 PRI eye candy, Strange will have NMRA racer Jason Lees` mustang displayed in our booth, showing off not only the beast, but also the beauty in the new Strange Engineering full wrap that was applied this season for the 50th anniversary! Aside from great looking race cars, free teeshirts, an opportunity to give us YOUR opinion, and the opportunity to see up close and personal ALL of the new and exciting products to come from the company you know and trust for equipping the fastest cars in drag racing, we will also have an expansive assortment of our products that you know and love! All of the brake kits , spool/diffs, housings, cases/supports, struts and shocks, driveshafts, and axles that you could dream of seeing in one day! You can find it all at the Strange Engineering booth at this years 2014 PRI show! Don`t let the competition get the jump on you! Get yourself over to booth #4521 and #GetSomeStrange!!