Word on the street is that WOOOO! Nation's Keith Berry and Killin' Time Racing's Steve Jackson have set a $5,000 match race to be run during Donald Long's now-legendary No Mercy event ….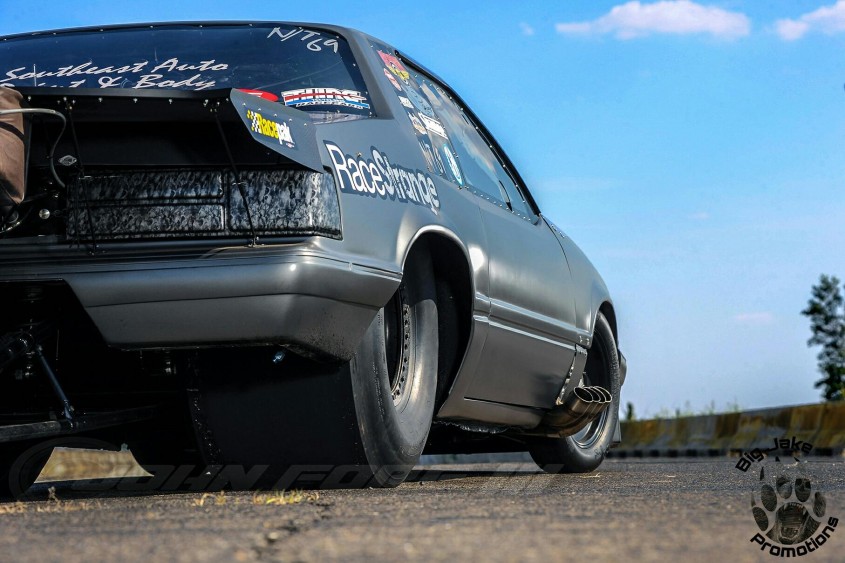 Stevie "Fast" Jackson took home the win with  "The Shadow" owned by Phil Shuler on their Radial Vs. The World Win at Lights Out 6 February 22nd. The Shadow, Shuler's Grudge car, was recently switched over to a blower and with the help of a handful of very sharp racers, it was running hard right off the trailer. Jackson ran a
[email protected]
in the final round over a broken Chris Daniel which also set Low ET for the race.
The Shadow is equipped with a full spread of Strange Engineering products and we wish Jackson and Shuler the best of luck coming this weekend down in Valdosta, GA ! #RaceStrange ! Products that have the Shadow in beast mode are listed below. #GetSomeStrange !
Strange Ultra Case with 10″ gears
Strange Front & Rear Brakes
Strange Transmission yoke and Chrome Moly driveshaft
Strange GT Struts
Strange Master Cylinder
Strange Steering Coupler
Strange 40 spline Axles
Photos Credited to Big Jake Promotions!